[ Pix of New Layout ] [ Pix of My Old Layout ] [ Model Train Videos ] [ My Favorite Accessories ] [ My Favorite Cars ] [ My Favorite Engines ] [ My Favorite Stations ] [ Pix of Real Trains ] [ Real Train Videos ] [ NY Subway Page ] [ Pix of NY Transit Museum ] [ Video of NY Transit Museum ] [ Train Links ] [ Pat's Lionel Home Page ] [ Pat's Home Page ] [ Johnny's Trains ] [ Dell'Osso.Net Home ]
Welcome to My Train Page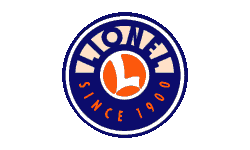 My fascination with trains started at the age of 3. I grew up in Brooklyn, NY and rode the NY subway system with my brother and cousins for years and years. Though I no longer live in Brooklyn, I still visit occasionally to ride the subways!
I've been an avid collector of trains for more than 25 years. I collect "O" gauge trains with most of my collection consisting of Lionel. The last couple of years I find myself buying more and more MTH (Mike's Train House) pieces. MTH has produced some very nice pieces especially the NYC Subway series which happens to be my favorite! Surprised?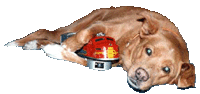 Currently I have 113 engines, 1,132 cars, dozens of operating accessories and close to 1000 feet of track. This is considered a small collection compared to some of the collectors I have met or read about throughout the years. I spend most of my Sundays in winter going to train shows in Connecticut, Delaware, Maryland, Massachusetts, New Jersey, New York and Pennsylvania.
I recently constructed a new layout and replaced all of my traditional Lionel O Gauge track with Lionel's new FasTrack. This was a difficult as well as a costly decision to make but I can tell you it was certainly worth it! Some of the benefits include realistic look, easy assembly, less noise, drastically reduces derailments, no pins to fool with, easier to purchase compared to other competitive track systems, less power loss, any track can be wired directly which eliminates the need for a lock-on, snaps snuggly together for a perfect fit. The switches, remote track sections and other track related accessories are much more realistic looking and draw much less power from the transformer. I am very happy thus far and recommend FasTrack. Only one problem though, what the heck do you do with the old track????
Please check out some of my links below especially "Johnny's Train Page" and thanks for stopping by!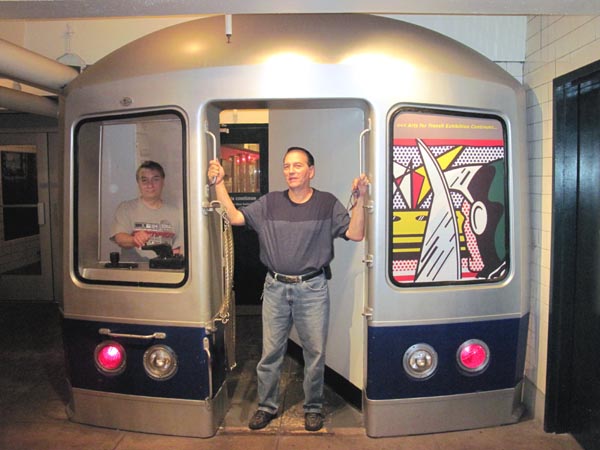 All Aboard!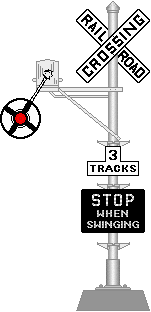 [ Pix of New Layout ] [ Pix of My Old Layout ] [ Model Train Videos ] [ My Favorite Accessories ] [ My Favorite Cars ] [ My Favorite Engines ] [ My Favorite Stations ] [ Pix of Real Trains ] [ Real Train Videos ] [ NY Subway Page ] [ Pix of NY Transit Museum ] [ Video of NY Transit Museum ] [ Train Links ] [ Pat's Lionel Home Page ] [ Pat's Home Page ] [ Johnny's Trains ] [ Dell'Osso.Net Home ]
This page was last updated on Saturday, May 06, 2017